2007 New England Road Trip
In the fall of '07 my wife and took a 10-day road trip through New England, successfully avoiding I95 the entire time. This page consists of a few pics and travel tips.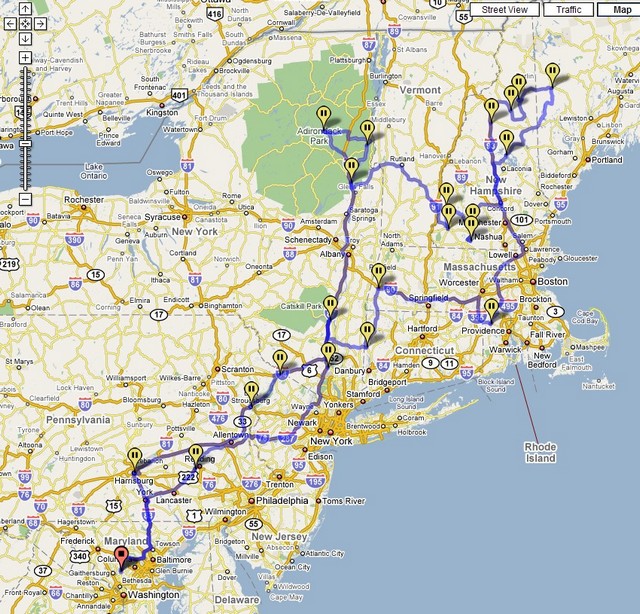 The route for the trip, courtesy of Google Maps. Total distance was 1940 miles, average gas mileage was 32.2 MPG, with a high of 34.4 for one tankful. Routine maintenance and a tire gauge pay for themselves. Also note we set foot in every state in the northeast, though all we did in Massachusetts and Jersey was stop for gas.
Full interactive map available here, which claims a distance of 1,787 miles due to me being lazy and not way-pointing some of the day trips.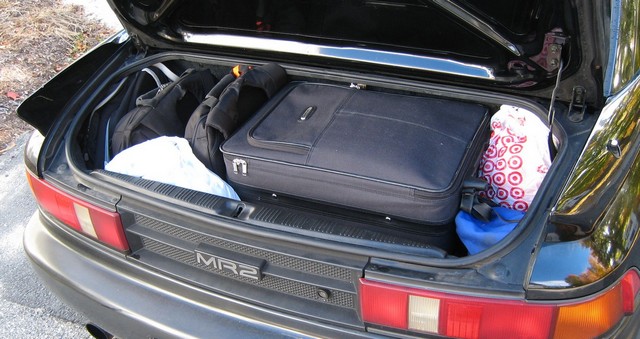 The ever-stuffable trunk, swallowing two airline roll-aboards, a day pack, a knapsack, two laptop backpacks, and a few shopping bags full of squishables. It was a bit tighter than last year's south east road trip, mostly due to the need for more hiking gear and warmer clothes.
To break up the first long driving day, we stopped at the Storm King Art Center, a mostly-outdoor sculpture garden on 500+ acres in Mountainville, NY. I took a few dozen Pulitzer-winning photos, a mere glimpse of which would cause you drop what your doing and head to the museum this instant, on the way calling your attorney to add Storm King to your will. Unfortunately, their page specifically states "photos taken at the Art Center are not to be published for any purpose this includes the internet." Personally I think that ship has long since sailed, but who am I to tell a museum which century this is.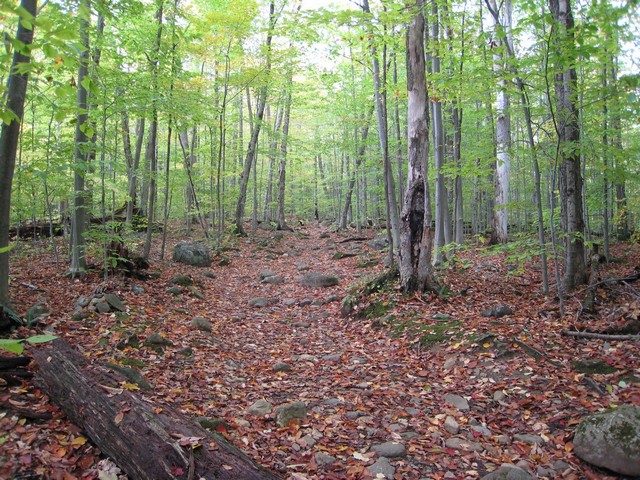 First stop was the Adirondacks (never did find my PDA). A few short hikes and a great meal at Luna Pizza in Chestertown. We stayed in Lake George, which is a bit built-up for my tastes but quiet enough in the off season. The main virtue is that most everything is within walking distance.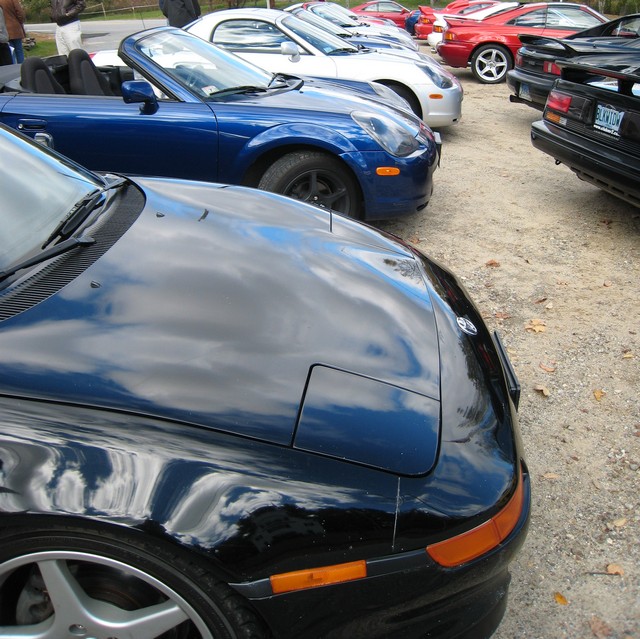 After leaving the Adirondacks, we stopped in New Hampshire for a quick meet & drive with some other MR2 owners. Minimal traffic and some spectacular scenery, capped off with a lunch at Kimball Farms. Ice cream and lobster rolls are recommended.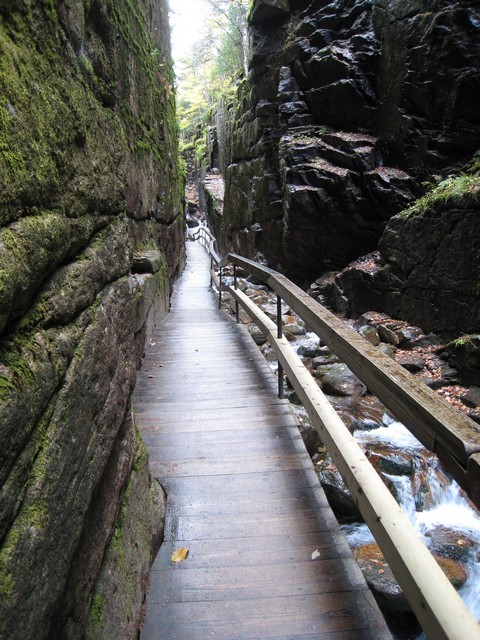 Walkway along Flume Gorge in Franconia Notch State Park. Go early and avoid the crowds. Or wait for a slippery section, and then push the crowds into the gorge.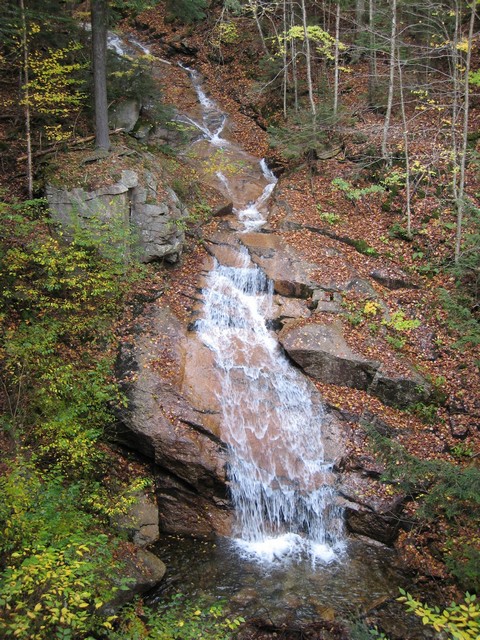 There are two paths down from the top of the gorge. As expected, the longer one's less crowded and offers a view of this here waterfall.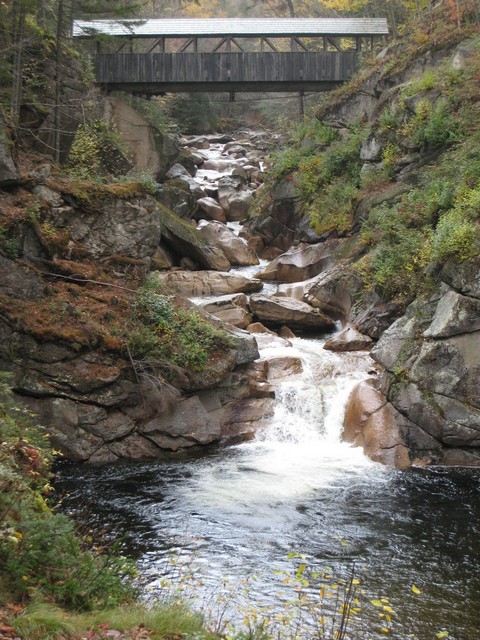 Covered bridge in Franconia Notch State Park. Rebuilt once or twice already.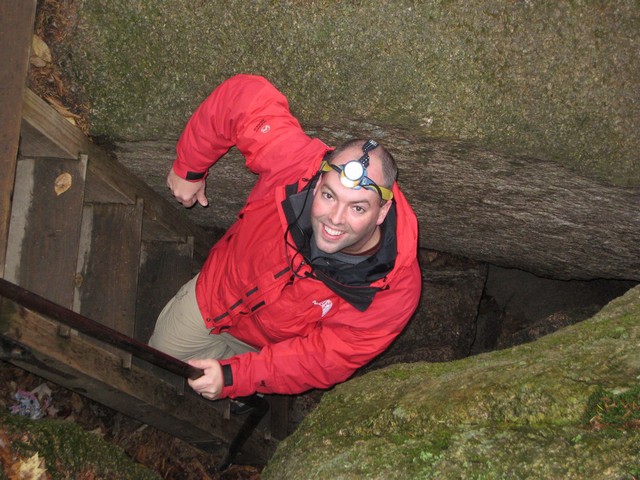 Myself emerging victoriously from the Wolf's Den, an optional side trip off the main trail that involves a bit of spelunking. It's not too difficult, but there's a pack of about seven wolves that you need to subdue to gain passage. I was in need of a bit of a workout, so I fought 'em with one hand tied behind my back.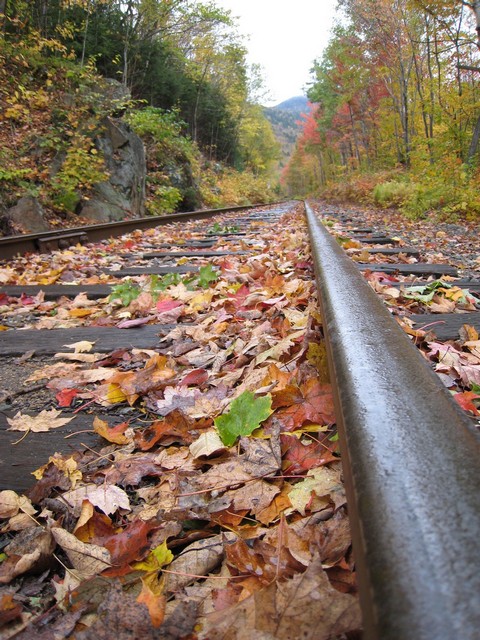 Taken along the tracks in Crawford Notch state park. The next day we picked up some of the Appalachian trail in Grafton Notch state park. The north east is rather notchy.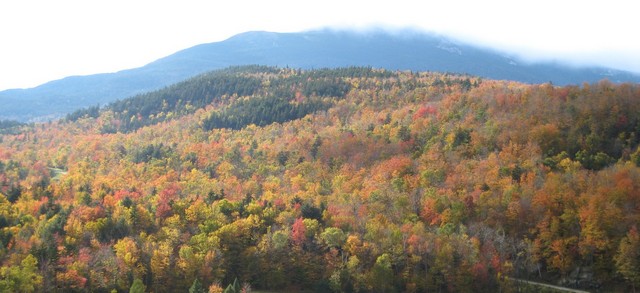 View from the base of Mt. Washington. The top was socked in and the Auto road was closed about two miles short of the summit, so we gave it a pass. Two days later they closed for the season. We knew we were rolling the dice when we planned for late October. Oh well, maybe next time. There's a free museum at the base that's worth a look.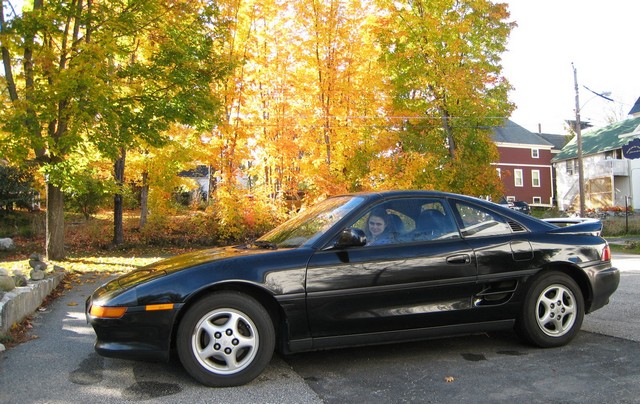 Taken at the Sudbury Inn in Bethel, Maine. Normally I have a rule against eating at the restaurant in the hotel you're staying in, but in this case I'm glad I made an exception. The "Suds Pub" in the basement of the main house has an excellent draft beer selection and great food.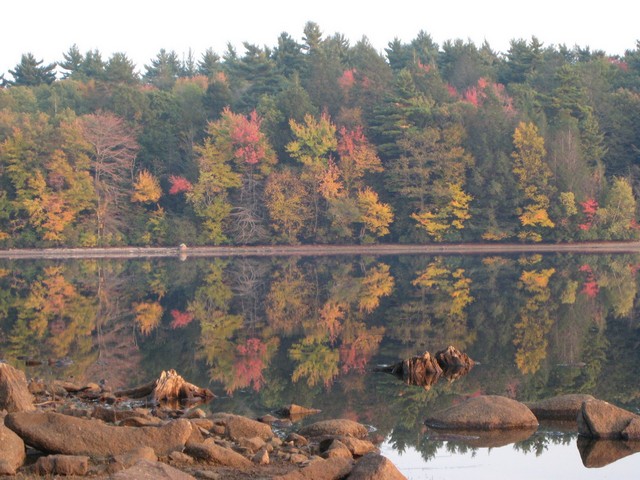 View from the deck of Blueberry Pointe, a B&B in Chepachet Rhode Island where we spent a few nights on the way home. In my hopefully uncontroversial opinion, the whole point of a Bed & Breakfast is to give you A) A nice bed, and B) a good breakfast. Blueberry Point excelled on both counts, giving us the best night's rest and best breakfast of the trip. I recommend the Heron's Nest, and the pumpkin pie with ice cream.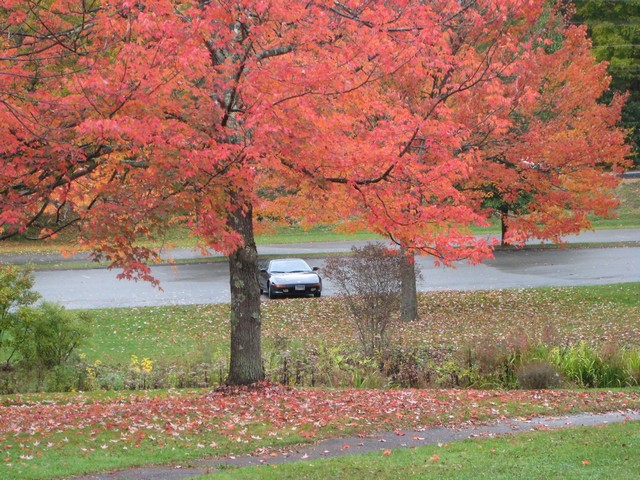 Parking lot at Kent Falls state park. Worth the short hike, even in the rain.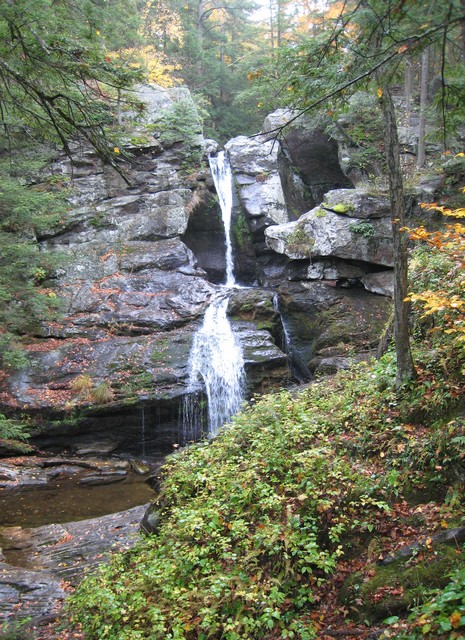 Aforementioned Kent Falls. My pictures don't do it justice.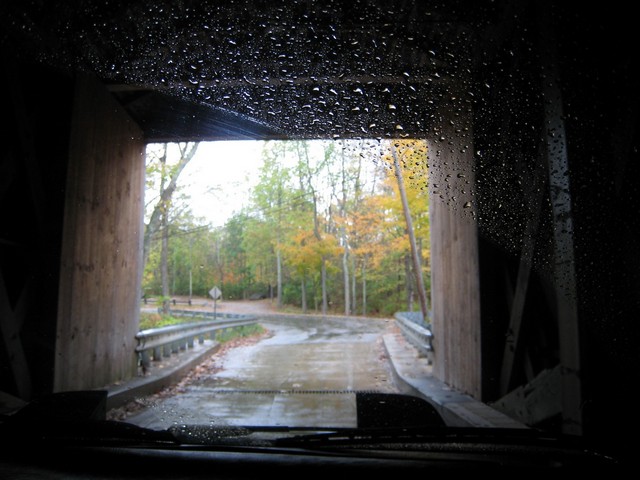 Bull's Bridge, just off route 7 in Connecticut, the only covered bridge we actually got to drive through. Taking 55/21 west from this area towards 87 made for a very fun drive.
So there you have it. Next time 'round we'll probably skip the Adirondacks and shoot up route 7 a bit further, and spend most of the time in New Hampshire & Maine. A return visit to Blueberry Pointe is also in order.